Quick Dish: Catch 'The Mo Show' & 'Horrible Movie Night' This SATURDAY
Start putting together your weekend plans because there will be plenty of laughs to be had. Saturday (June 14) head on down to the NerdMelt Showroom for some alternative fun. First off, you have the best evening talk show this side of the Mississippi, The Mo Show. Comedian Mo Welch hosts this live talk show featuring house band, games, special guests, stand ups and your occasional clown or dancer. In addition, you can expect a MOnologue, new stand ups, new music and new videos. Check out this awesome promo to get you all tingly excited.
Can you believe this show has spent 2 of its glorious years at the NerdMelt? WOWSIES!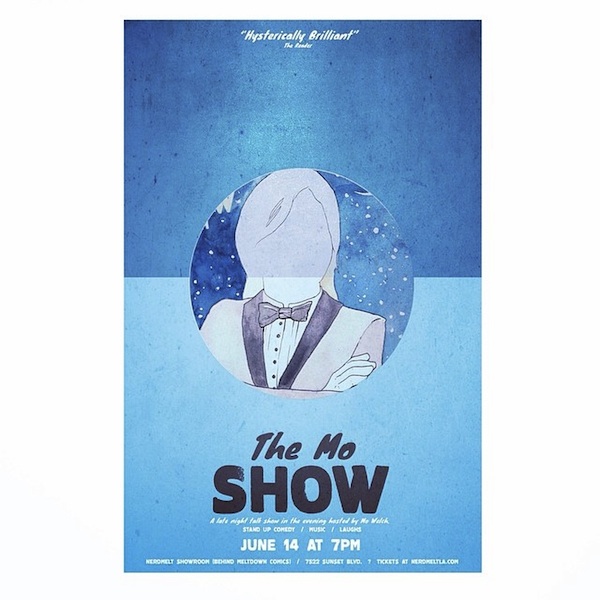 Next up to bat is Horrible Movie Night. This is your opportunity to unleash all the thoughts you had pent up about one of the worst films ever created. The flick of interest will be 2014's AIRPLANE vs. VOLCANO starring Dean Cain & Robin Givens. Ripped straight from IMDB "When a commercial airliner is trapped within a ring of erupting volcanoes, the passengers and crew must find a way to survive – without landing. But when the relentless onslaught of lava and ash causes fear and distrust amongst those onboard, it isn't just the volcanoes that are life-threatening. Everyone must learn to work together if they are to survive their epic flight of fire." Yes, I'm already laughing.
Your hosts for the evening will be JOHN MATHOT (Disney's Phineas & Ferb), and AARON H. BAKER (The Wil Wheaton Project, Nerdist) plus there will be a Q&A with the directors and cast, awesome prizes courtesy of THE ASYLYM, comedy from DONNY DIVANIAN (Dress Up Gang) & ALEX HOOPER (Crave, The Meldown), and FREE POPCORN! Roasting just doesn't get this good.

Mentions: Mo Show 7pm. Horrible Movie Night 9pm. Buy your Mo Show tickets HERE and your Horrible Movie tickets THERE. If you want to make it a double header then buy both! The NerdMelt Showroom is located at 7522 Sunset Blvd.