Quick Dish Quarantine: Shot4Shot Offers Two Classics This Weekend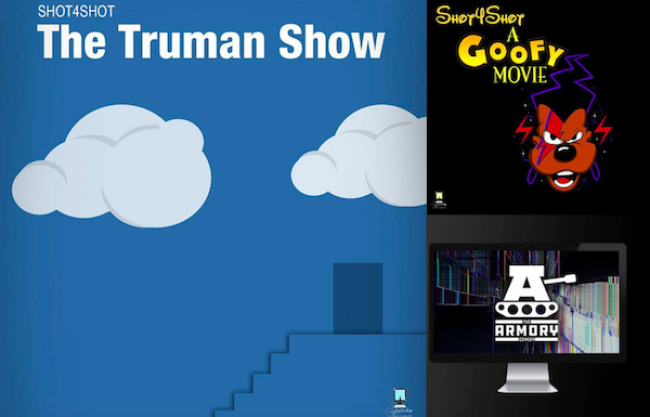 Can anyone tell me what day of the week it is? If you are at about the same point in nonsense time as me, you deserve to treat yourself to some Shot4Shot this hot summer weekend. The online "drinking game with a movie problem" will be offering up more movie madness as they dip their toes into the wild waters of The Truman Show and A Goofy Movie. Can these flicks stand the test of time? There's only one way to find out. Either take a romp through the Peter Weir directed American sci-fi comedy-drama film or spend an evening with the animated Goof Troop (or both)!
Any which way you go, you'll be happy you did. To the streams you skip!
Mentions: Send an e-mail to thearmorycomedy@gmail.com to RSVP for a link to the viewing party. The Truman Show online event is this Friday, 7/18 at 9:30 PM and the Goofy Movie event is this Saturday, 7/19 at 9:30 PM.