Quick Dish Quarantine: "WACK or WOKE" US Supreme Court Livestream Edition 10.24 Hosted by Andrea Coleman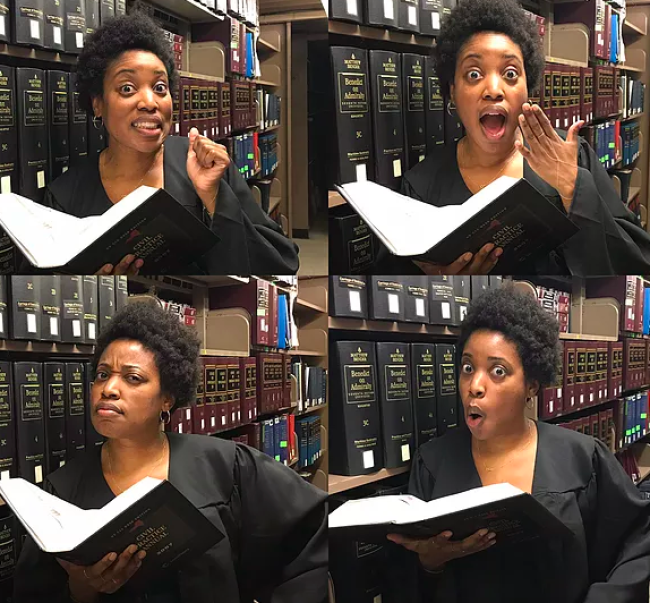 Who else is overjoyed all their favorite comedy shows are getting into the livestream biznaz? This hobbit sure is! One of those faves will be coming to your abode THIS Saturday, October 24th . For the very first time "Fandreas" can enjoy "Wack or Woke" (PBS' All Arts Channel) in a socially distanced, location independent way! Those unfamiliar with the show, normally real life attorney and funny person Andrea Coleman riffs and rules on the wildest laws in existence, accompanied by comedian guest judges. This month the following judges comics will be ruling on the Supreme Court itself:
Marcela Onyango
Brendan Dowling
Vannessa Jackson
Coleman will also highlight the black female judges she thinks should be shortlisted for the Supreme Court. Laugh and learn with the honorable Andrea, fellow "Fandreas," and some wonderful guest judges!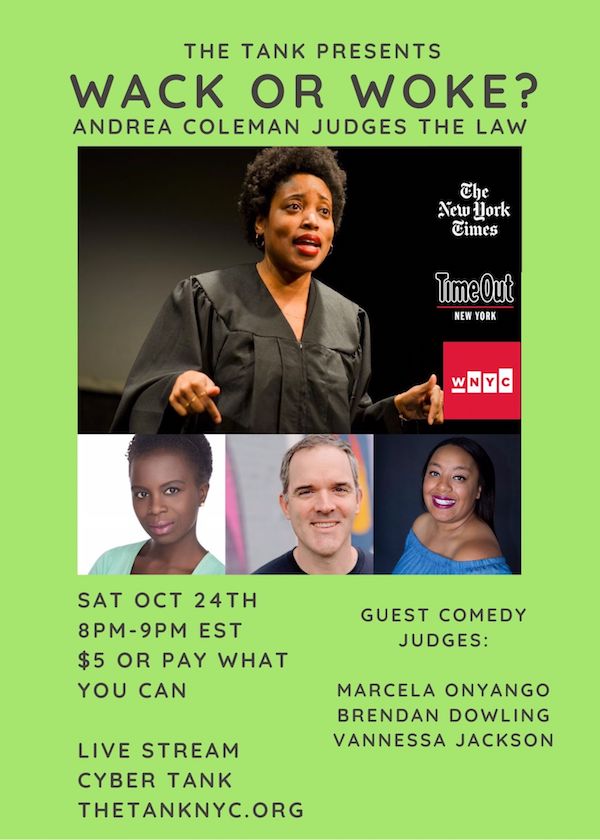 Mentions: Show 8pm EST. TICKETS $5 or pay what you can. A stream link will be e-mailed to you upon purchase. Find out about more CyberTank shows HERE.