Quick Dish Quarantine: "Lost Moon Radio's Doing Fine" One Night Only Live Streamed Election Event 10.27
In collab with The Comedy Bureau, LA­-based comedy and music ensemble Lost Moon Radio will be presenting Lost Moon Radio's Doing Fine, "a show about pandemics, politics, the apocalypse, and the personal experience of trying to stay sane and positive amidst it all." Sanity? What's that? Sounds like we all could use a little pick-me-up! The ten year comedy vets are known for their sold-­out live shows, viral videos, and truTV's Late Night Snack series "Passive Aggressive History." Tuesday, October 27th, the group will present their very own livestream social distancing in all the right places. All will be safe from the beer bug, but you won't be able to escape the laughter! You in the fun on YouTube Live!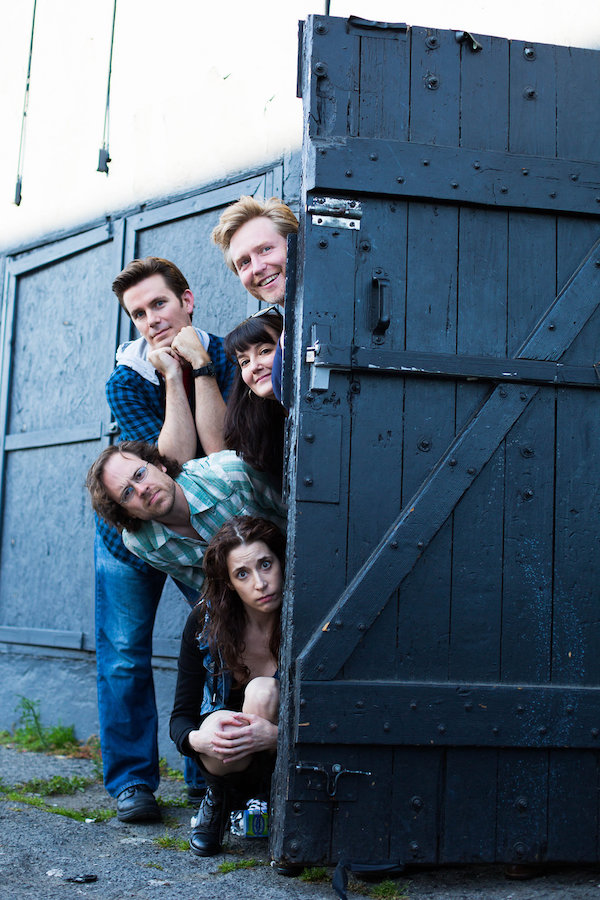 Mentions: "Doors": 6:45pm // Show: 7pm – Pacific. Pay What You Can ($10-$20 suggested) at Eventbrite. A portion of all ticket sales will benefit A Place Called Home, an organization in South Central LA specializing in arts and after school programs. This show is directed by Dan Oster, produced by Rebecca Rufe, written by Ryan Harrison, Dan Oster, Frank Smith, and Lauren Flans, with music and lyrics by Dylan Rys and Mikey Wells.