Tasty News: ONE MILLION MUSICALS Debuts "South Pole Santa" Just in Time for Christmas
Sometimes it takes more than just a wish to get the St. Nick goods. Get into the holiday mood with the third production from ONE MILLION MUSICALS where a young girl named Patience Li (Cailen Fu) sets out to get the gifts she's always wanted (having been disappointed year after year). We can totally get on board with that sentiment, especially in a year like 2020! The One Million Musicals podcast began with the dream of writing and producing 1 million podcast musicals. An almost absurd venture some might say, but creators Jacob Ben-Shmuel and Alan Blake Bachelor are getting it done one episode at a time. The podcast began this past September when the two friends (sans work thanks to the pandemic) began "plotting their course through the annals of musical podcast history." They and their team of elite musical operatives set out to quickly craft and consistently release musically rich podcasts to the public. Their first endeavor was a Halloween appropriate tale where a lone ghost must learn How to Be Spooky from many a familiar spine-tingling monster. After listening to that episode, there's really nowhere else they could go than UP, up to the North Pole that is.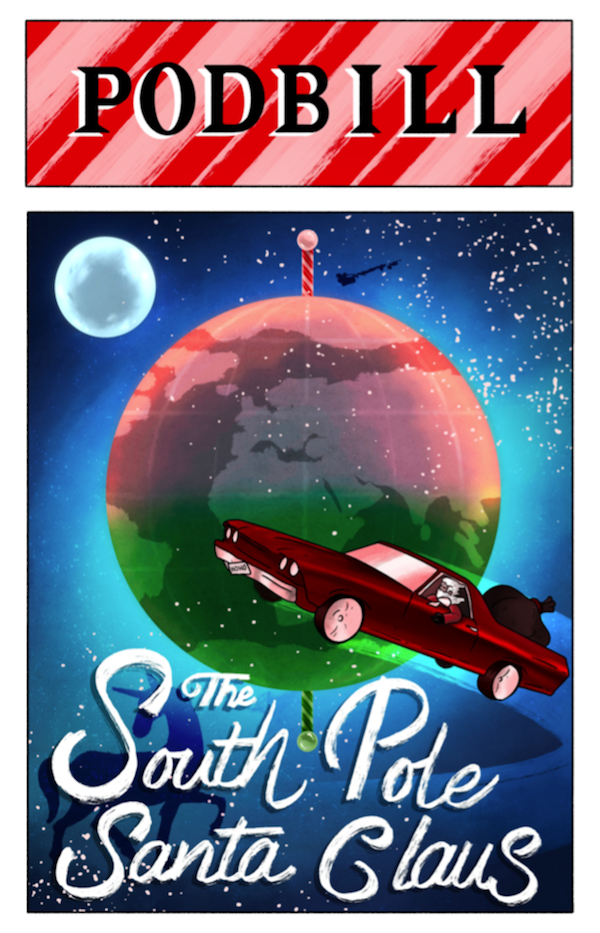 The third installment of the anthology, has little Patience traveling to the land of the jolly festive gent for answers. However, when she leaves empty-handed, she must go in the opposite direction to confront Reggie Claus, the South Pole Santa Claus responsible for countless of underwhelming gifts. What will happen when Patience realize said Santa is overworked, understaffed, and depleted of the Christmas spirit? Find out now with a soon to be holiday classic.
Mentions: Listen to previous episodes of One Million Musicals HERE. Follow the podcast on Instagram.