Tasty News: KEITH AND THE GIRL Annual 24-Hour Comedy Marathon Kicks Off 1.30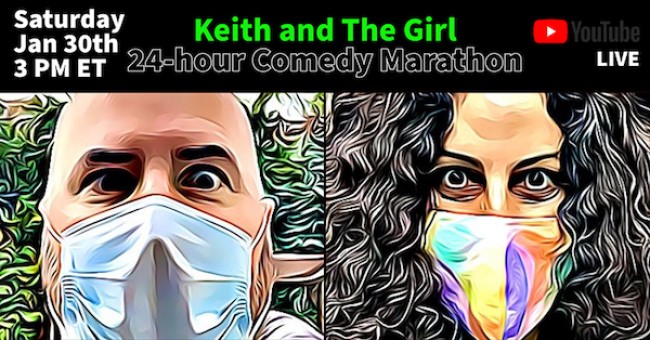 They say the devil's in the details. If that's the case then the Keith and The Girl podcast's upcoming 24-hour online comedy marathon is ablaze with info! The legendary Queens-based podcasting duo will hold their annual 24-hour marathon starting Saturday, January 30th at 3pm EST, where 50 of their fans' favorite guests will make appearances to celebrate the 16th year of podcasting. Ooooh whee! The program will be conducted remotely as Keith Malley and Chemda broadcast from home. Some of the guests who have been confirmed to appear include Jim Norton (SiriusXM Radio), Ophira Eisenberg (NPR's Ask Me Another), Myq Kaplan (Conan), Christian Finnegan (Chappelle's Show), with plenty more to be announced.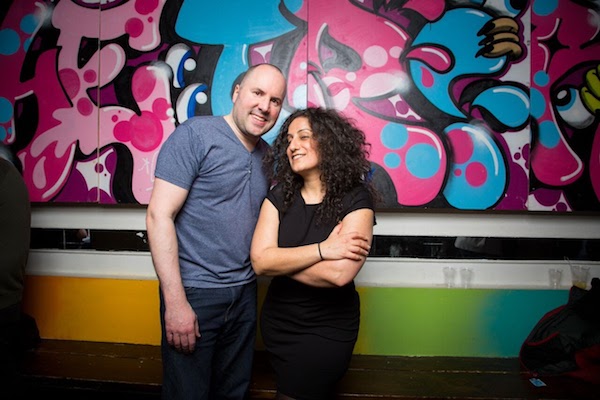 The marathon, a staple since 2008, was funded through funds from their Kickstart goal of $25,000. (As of January 3rd, it was at $27,743). For those who contributed to the Kickstarter, they can look forward to receiving The Dad Emails – The Book, a collection of email exchanges between Keith posing as his ex-wife and Keith's creepy, unsuspecting father, a saga which has played out on the podcast over the course of the past year. According to Keith, "It's all there," …"It's all there in all it's disgusting undeniable detail." See, more of those toasty details! Viewers around the world will be able to tune into the marathon for FREE on the Keith and The Girl YouTube channel, which will run uninterrupted through 3pm EST January 31st. Happy trails!
Mentions: Listen to KATG podcast HERE. Viewers can also watch the marathon at katg.com/marathon. Follow KATG on Facebook, Twitter and Instagram. Image c/o Dumb Industries.