Quick Dish Quarantine: WOULD YOU RATHER…? with Andre & Maggie 4.13 on Comedy Hub's Twitch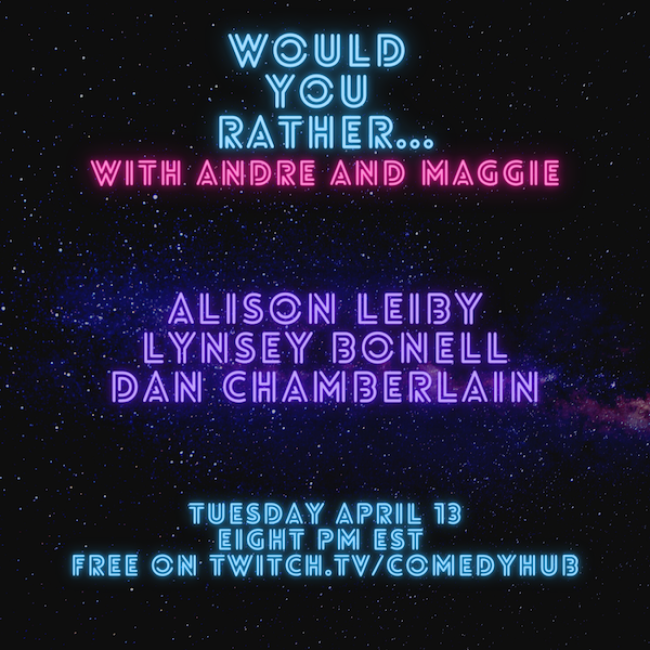 Being asked questions might normally send one into an anxiety-driven sweat, but at AT WOULD YOU RATHER…? it's par for the course. At each show hosts Andre Medrano (Two Truths One Lie, Funny Story) and Maggie Maxwell (Kids These Days) ask funny people the tough… question, many different, hilarious ways. You may have been familiar with the show when it thrived in the Brooklyn comedy scene, but now you catch it anywhere in the world! Join the digital "interrogation session" Tuesday, April 13th for FREE via Comedy Hub's Twitch channel. The guests of the event will include:
Alison Leiby (Marvelous Mrs. Maisel, Ruined Podcast)
Lynsey Bonell (Edinburgh Fringe Festival, Melbourne & Sydney Comedy Festivals, TRASH Comedy)
Dan Chamberlain (The Tonight Show, UCB)
Don't miss out on getting ALL the answers!
Mentions: Show 8pm EST. Free on Comedy Hub's Twitch Channel. Follow the show on Instagram!