Video Licks: Watch CHRIS HARDWICK Bask in the @MIDNIGHT Emmy Nod Limelight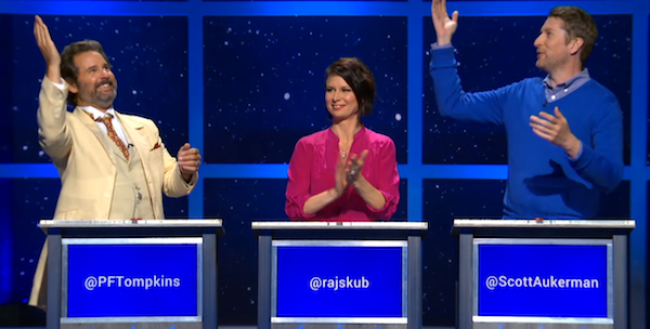 Yesterday on Comedy Central's @midnight Chris Hardwick spread the news that his "internet-themed improv comedy panel show" received an Emmy noination in the Outstanding Interactive Program category. Hardwick thanked his loyal fanbase for their contribution to @midnight's popularity. He also toyed with the notion that, should the show receive the coveted award, he should be prepared to NOT totally destroy his Emmy speech. The @midnight host looked to guests Paul F Tompkins, Mary Lynn Rajskub, and Scott Aukerman for examples of what NOT to say.

Later in the show Paul F Tompkins took the host down a notch when he made a rather lude comment about a minor Star Wars character. Being Emmy nominated just got real.


Mentions: Congratulations to the @midnight team! Watch @midnight weeknights M-Th 12a/11c on Comedy Central.