Video Licks: DC Unveils the First Male Wonder Woman on Kimmel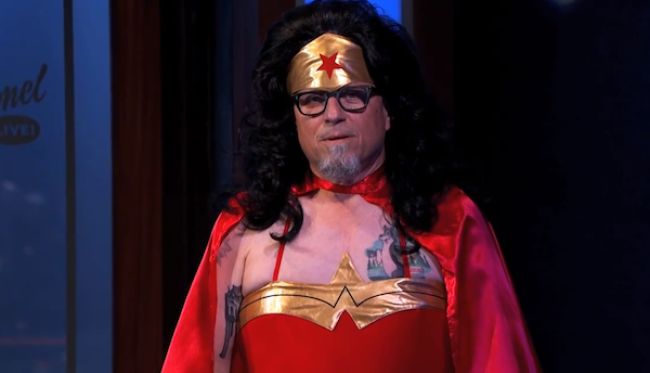 Comic-Con has officially started and Jimmy Kimmel LIVE got in the spirit of the annual convention. Jimmy announced that DC was unveiling the first male Wonder Woman, which just happened to be guest Bobcat Goldthwait dawning the iconic outfit. Enjoy!
Mentions: Watch Jimmy Kimmel LIVE weeknights 11:35/10:35C on ABC.