Quick Dish: Get Ready to RISE UP! Tonight 10.7 at Three Clubs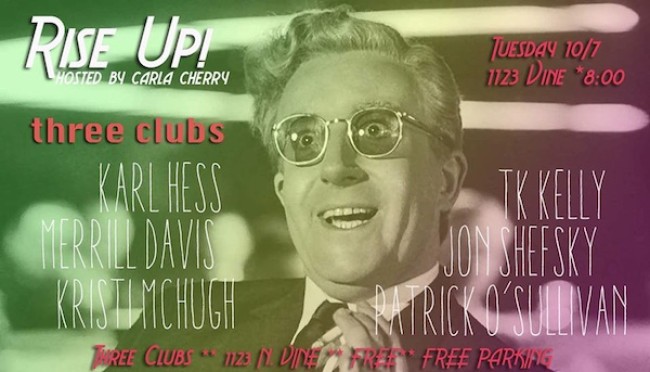 Is it the end of the world? It's not? Oh, then stop wasting time and get yourself over to Three Clubs tonight, October 7, for another laugh stirring installment of Rise UP! Comedy. This lineup demands your attention:
TK Kelly
Merrill Davis
Karl Hess
Patrick O'Sullivan
Kristi McHugh
Jon Shefsky
Hosted by Carla Cherry
There's still time to enjoy your stinkin' life! Surely, Peter Sellers would!
Mentions: Show 8:00pm. FREE! Three Clubs is located at 1123 Vine St., LA. Have the cocktail of a lifetime!