Tasty News: Super Rad "Aquabats Super Show" Returns for a Second Season!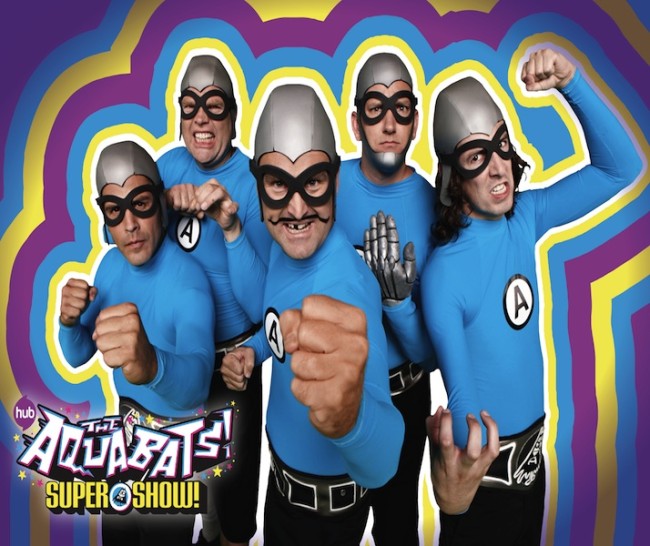 Aquacadets!, The Aquabats Super Show on the Hub network has returned for another season of campy adventures. This is not kids play, folks! The adult humor is quite palpable and the sillier it gets the more I can't help but love it. Take a look at some of the commercial parodies they'll be debuting this season:
Shatter the sound barrier
Let dinner come to you!
Mentions: New season premieres Saturday, June 1 at 10am Pacific. Get all your Aquabat news here.