Video Licks: What's Better Than Jon Hamm and Cats on @midnight?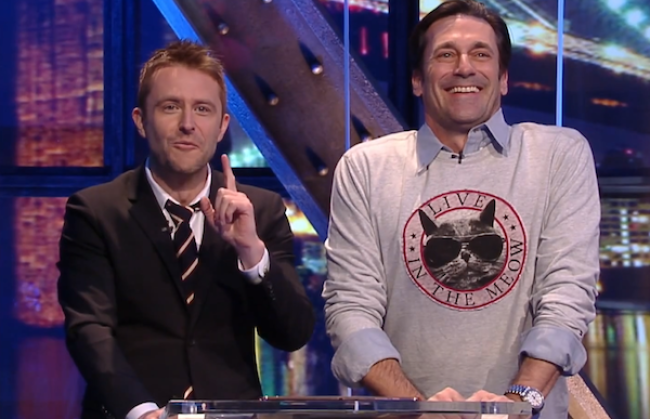 NOTHING! NOTHING is better than Jon Hamm and cats on @midnight! MEOW. To kick off @midnight in New York Chris "The Nerdist" Hardwick invited special guest JON HAMM to find out which bodega cat Tumblr photo was the most popular. Watch contestants Nikki Glaser, John Mulaney, and Judah Friedlander have fun with this Rapid Refresh. Enjoy!
Mentions: Yes, I forgot to mention the bonus points. Also, I don't think I can adjust to this NY @midnight set. WRONG! WRONG! WRONG! Watch @midnight weeknights 12a/11C on Comedy Central.