Video Licks: The Shame Game Plays Hardball in 'The Interrogation'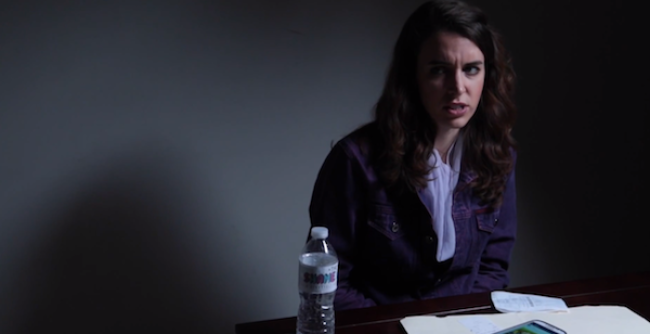 The Shame Game strikes again. A comedy show is only as good as it's Facebook page, eye-catching poster, and, of course, PROMOTIONAL VIDEO. Watch as host SJ Son confronts host Ginny Leise about her serial monogamy cover-up. Proceed with gavel bang NOW!
Mentions: See the next Shame Game Saturday, April 18th at Union Hall in Brooklyn (702 Union St. Brooklyn, NY). Doors open at 7:00pm and the guests include Charla Lauriston, Ashley Brooke Roberts & Subhah Agarwal, Katie Hartman & David Carl. Buy tickets HERE! $8 advance. $10 at the door.