Quick Dish: AN SHO(w)'s CD Recording House Party 4.30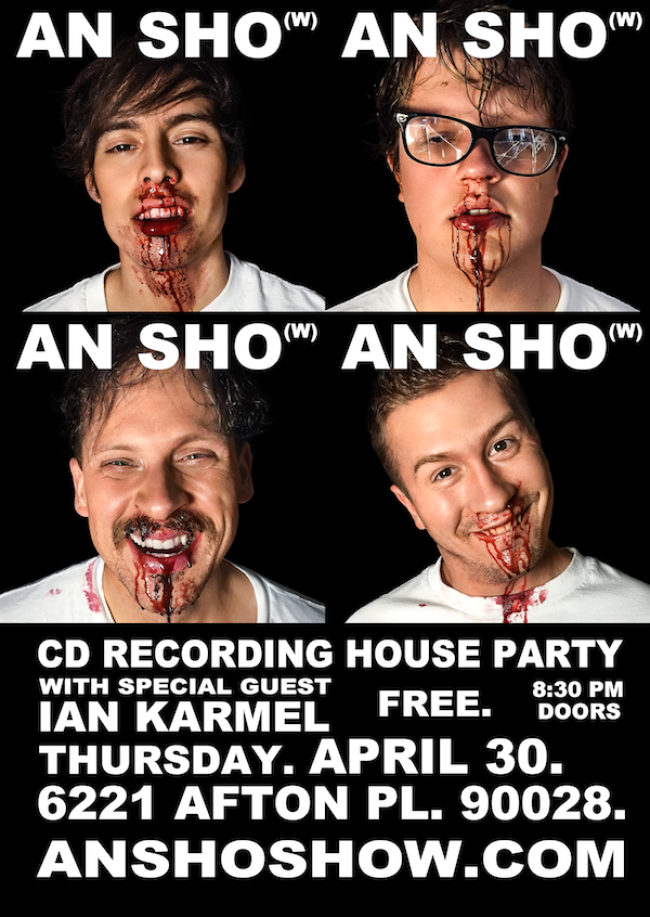 Home is where the heart is, right? This Thursday, April 30th AN SHO(w) is putting massive heart into a CD recording session that even your grandchildren will dig. Not only will this comedyjam party be happening in a house but history will be made. Expect a laid back vipe as the album recording party offers up this cool as cucumbers lineup:
JUSTIN COUSSON
LUKE WIENECKE
TOM SLOVINSKI
BROOK BANKS
With Special Guest IAN KARMEL
You will also enjoy some AN SHO(w) shenanigans plus an assortment of baked goods. Don't miss out!
Mentions: Show 8:30pm. FREE!!! Location: 6221 Afton Pl. Los Angeles.