Layers: Sue Smith's Slutty Pretzel Will Have You Back For More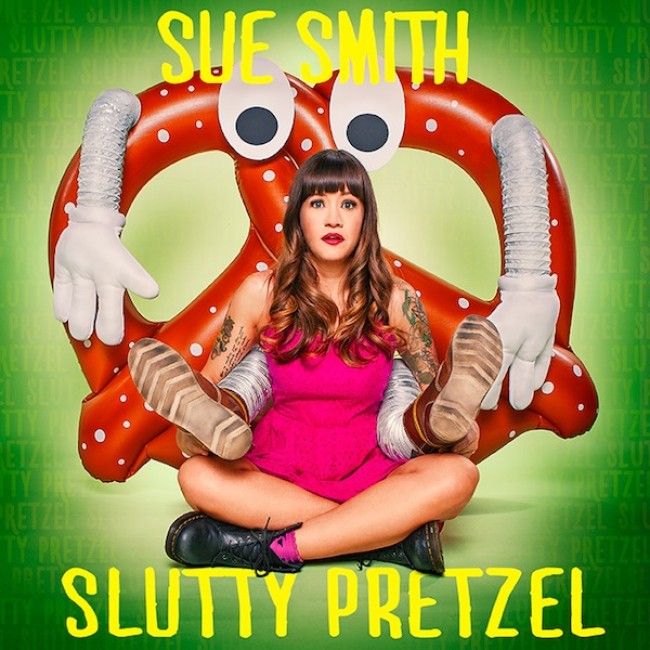 You know SUE SMITH. She's the girl who traveled to New York City with bright eyes and copious amounts of enthusiasm. Well, guess what? She never lost that sparkle. In fact that comedic vibrancy has caught plenty of attention. Time Out New York named Sue one of "top ten funniest women in NYC." She's delighted the masses with her appearances on VH1's Best Week Ever and I Love the 2000s. She's also spent time with the Juggalos and visited Philadelphia's Tattoo Convention as UCB1's endearing roving reporter. Now the comedian who brings light where there is plenty of laughless darkness has packaged that brilliance into one sublime debut comedy album. Slutty Pretzel gives us a glimpse of the fighting spirit needed to tackle the Big Apple, and adds just the right amount of Broad City generation edge to the mix. Sue covers many a topic a millennial can relate to, including gluten allergies, her lust for gay men and boy bands, an obsession with House Hunters, and those things one can never unsee at the 7-Eleven. If you are new to Sue Smith, this is your chance to get a proper introduction and pass a little sunshine to others.
Mentions: Slutty Pretzel is available on iTunes, Spotify, Amazon, and from The Experiment Comedy Network. Snatch it up!