Video Licks: Watch This Rockin' Lip Sync Battle Between Lena Dunham & Jimmy Fallon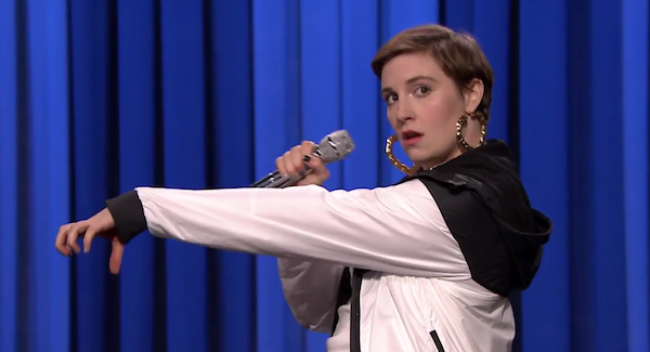 You just know that whenever Lena Dunham is in the mix life is gonna be super fun. Fallon invited the creator of the HBO Girls series for the ultimate lip sync face-off. If you enjoy a good Charlene, Calvin Harris (ft. Ellie Goulding), Queen, or Run-DMC tune, you're in luck, kid! It's smile time.
Mentions: Watch Late Night with Jimmy Fallon weeknights 11:35/10:35C on NBC.