Video Licks: 'We Need to Talk' Gets Complicated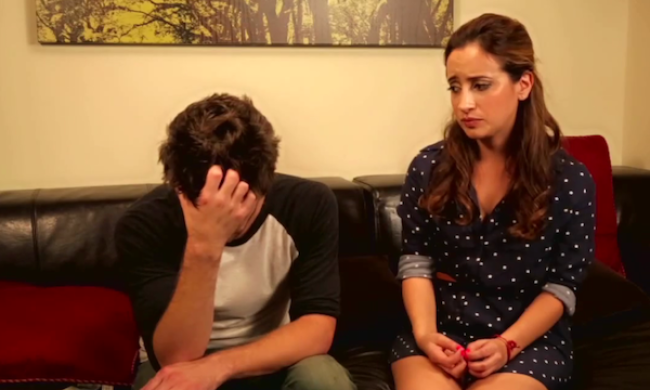 This week's episode of We Need to Talk tackles those breakups that are just plain confusing. Girl meets boy. Girl gets all the signs boy may be gay. Guy is heartbroken when girl call it off. Boy denies his sexual preference. Guy's roommate is totally into him. Shenanigans ensue. You know, it's confusing, I think. Enjoy Tim!
We Need to Talk is written by Sofia Gonzalez. This episode stars S. Gonzalez, Jimmy Fowlie, and special guest Dakota Greene.
Mentions: Watch more episodes of We Need to Talk HERE.