Video Licks: Sexpot Comedy's GLENN HAS IDEA$ Continues with A 'Killer Sales Pitch'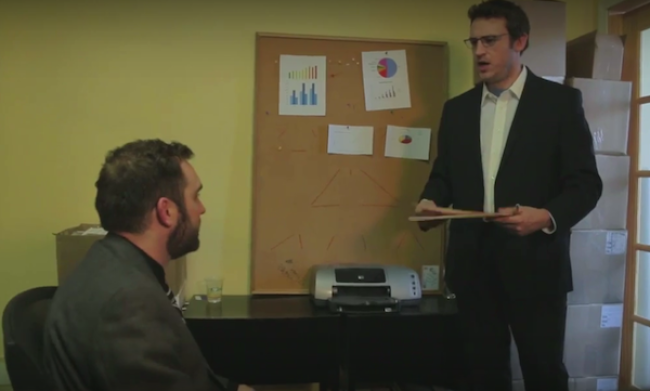 Just when you thought Glenn was a total screw up at work he begins to show some initiative. Comedian Dan Soder guest stars as a vacuum salesman with homicidal tendencies who's got some goods to vend to our logistics expert. Watch Sexpot Comedy's Killer Sales Pitch NOW!
The cast of this Glenn Has Idea$ episode includes Andy Juett as Glenn, Andrew Orvedahl as Rick, and Dan Soder as Dennis.
Mentions: Watch the episodes you missed at Sexpot Comedy.