Quick Dish: Serving Up Delicious FRENCH TOAST Comedy 8.23 at Taix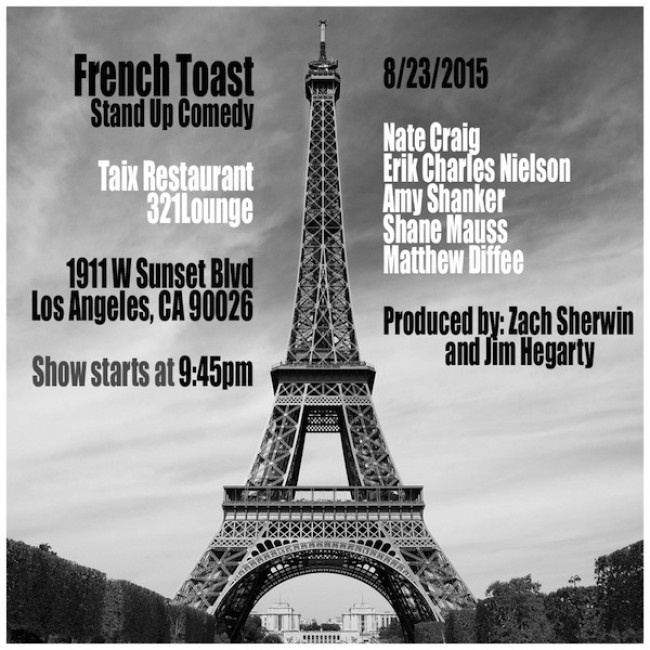 Tired of the constant barrage of bad news? Ready to get away to your own private paradise? Head to FRENCH TOAST on Sundays for a hearty slice of the life you've been missing. You will be entertained by the country's top stand-up performers in a french bistro setting hidden away in Echo Park. What could be better? Let me see…this Sunday's lineup!
Nate Craig
Erik Charles Nielsen
Amy Shanker
Matthew Diffee
Shane Mauss
produced by Zach Sherwin and Jim Hegarty
Viva la FREE COMEDY!
Mentions: Show 9:40pm. FREE!!! Taix French Restaurant is located at 1911 W. Sunset Blvd.