Video Licks: There's Trouble in Marital Paradise on An All New GLENN HAS IDEA$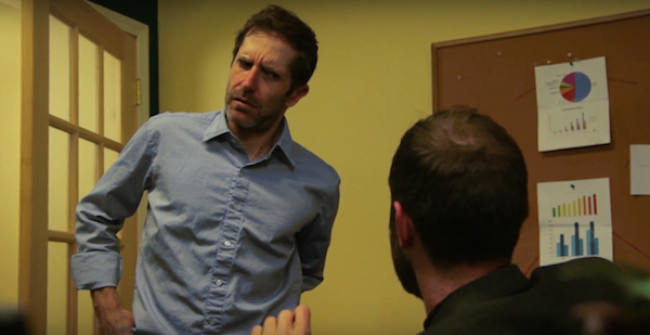 Glenn's walking on thin ice after he discovers the boss using the office as a bedroom. Yep, Rick's having marriage problems and it's unlikely Glenn can help, despite his enthusiasm to do so. Enjoy Trouble at Home!
This episode of GLENN HAS IDEA$ features Andy Juett as Glenn and Andrew Orvedahl as Rick.
Mentions: Look out for the series finale tomorrow! Watch the episodes you missed at Sexpot Comedy.