Quick Dish: The 9.8 NY Launch Party & 9.9 Premiere of 'Sitting on Babies' Season 3 is Almost Here!
Raise your hands if you've watched the series Sitting on Babies before? You have? Well, you are about to get a brand new dosage of the babysitting mock reality show. The THIRD SEASON drops Wednesday, September 9th on YouTube, but before then, co-stars and writers Brooke Jacob and Becky Whittemore will be premiering the ENTIRE new season at The Peoples Improv Theater September 8th with Matt Kolf (The Daily Show), writer and stand-up comic Selena Coppock, Chrissie Mayr (Wendy Williams Show), and more in attendance.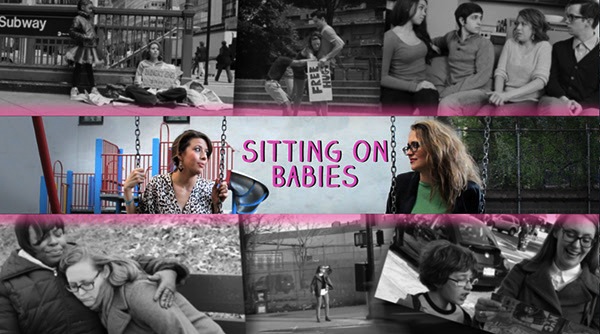 For the uninitiated, Sitting on Babies follows two babysitters, Betsy and Dana, as they get into heaps of shenanigans taking care of kids and parents in need. The reality show crew taping them only makes matters worse with their insane sabotages. If you don't believe me watch SEASON ONE and TWO HERE. IRL Brooke and Becky met in a level 401 improv class at The Upright Brigade Citizen's Theater. A year later they were writing and producing a web series, inspired by their child nurturing days in New York. The Sitting on Babies episodes have been featured on Funny or Die's homepage. The series first screened publicly at UCBeast as part of Channel 101:NY and was an official selection of the 2014 FirstGlance Film Festival in Philadelphia. Don't miss the brand new season!
Mentions: Launcy Party 8pm, 9.8. Buy tickets HERE! $5 at the door. Location: The Peoples Improv Theater (Striker Stage) – 123 E. 24th St, New York, NY. Previous episodes available at www.sittingonbabies.com. New episodes air Wednesdays in September.