Tasty News: 'Ferrell Takes The Field' Debuts TONIGHT 9.12 on HBO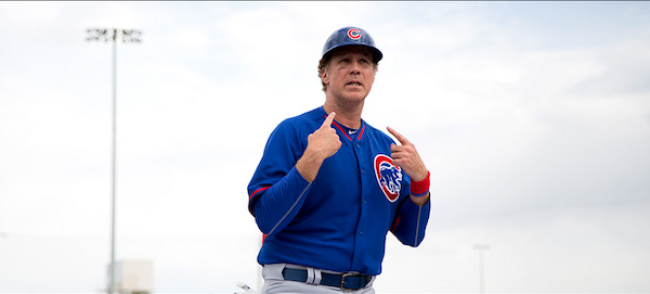 TONIGHT on HBO Will Ferrell takes to the baseball field to leave his comedic mark on America's favorite pastime. Will's USC fraternity brother and pal Craig Pollard was a college baseball player when his cancer returned to end a budding sports career. Pollard formed Cancer for College after overcoming Hodgkin's disease and it is Ferrell's job tonight to bring awareness to this important charity. Cancer for College is charity that provides college scholarships to cancer survivors. Tonight you will see Ferrell play 10 different positions from 10 baseball teams in one day. It is the comedian's goal to raise one million dollars for the charity. Ferrell has made us laugh pretty darn hard over the years so there is no doubt he can pull off this feat and make us chuckle like a champ. Check out this preview, kids:
Mentions: Watch Ferrell Takes The Field Tonight 10E on HBO. Learn more and support Cancer for College HERE. You know you want that cowbell!