Video Licks: ADAM RUINS EVERYTHING Reveals 'Wine Snobs Are Faking It'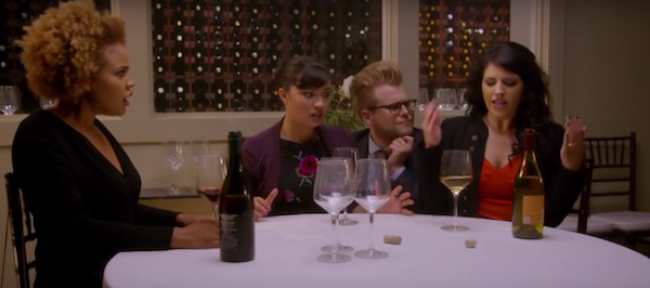 Are you watching Adam Ruins Everything on TruTV yet? If not, it's time to convince you to do so. The objective of the sketch comedy/educational TV show is to debunk various "annoying facts," which are objectively scrutinized via science, research and humor. The show is based on Adam's CollegeHumor web series of the same name. Some of the material comedian Adam Conover has covered includes giving to charities, our false sense of security, the car industry, forensic science, and restaurants. Watch as Adam makes us feel much better about our wine sensibilities.
Mentions: Watch Adams Ruins Everything Tuesdays at 10/9C on truTV. Check out the whole restaurant episode and any you missed online (with service provide login). Even Adam's dad David Conover, a marine biologist, made an appearance in the last one! For more clips clicks HERE.