Tasty News: This THNK1994 Kickstarter Will Fund The Best Olsen Twin Exhibit in the World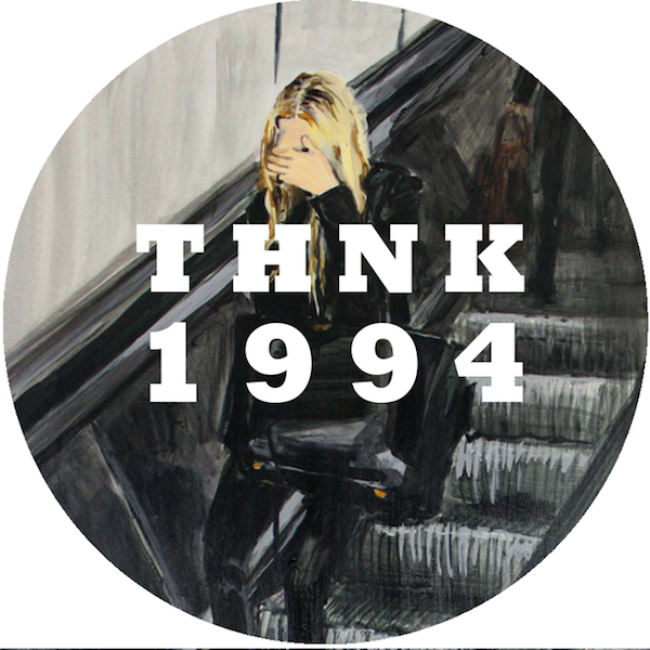 Will any of you be attending a museum this weekend? I bet it won't be located in the apartment hallway of a bunch of comedians? Last year, Brooklyn comedians/BFFs/roommates Matt Harkins and Viviana Olen invited New Yorkers into their apartment hallway to witness the very first Tonya Harding and Nancy Kerrigan 1994 Museum. What started as a joke became very real once the world caught on to their brilliance. This year the curators are planning a new cultural phenomenon at the THNK1994 Museum, The Olsen Twins Hiding From the Paparazzi, featuring paintings by Chicago artist Laura Collins. Since this new exhibit is a bit larger than Matt and Viviana's previous space they've launched a Kickstarter so they can rent a storefront and invite the public in for viewing hours. In addition to this very important expansion, the funds will be utilized for other necessary museum amenities like a museum gala, a strobe light, unlimited LaCroix seltzer, a GIANT Starbucks cup, and an oversized sculpture of what a table at Mary Kate's wedding SHOULD look like, complete with bowls of cigarettes, black orchids, and a scream button. Make this happen April 2016, PLEASE!
Mentions: Support the Kickstarter HERE to score enviable gifts.