Quick Dish: Don't Miss THE WHEEL SHOW 5.14 at NerdMelt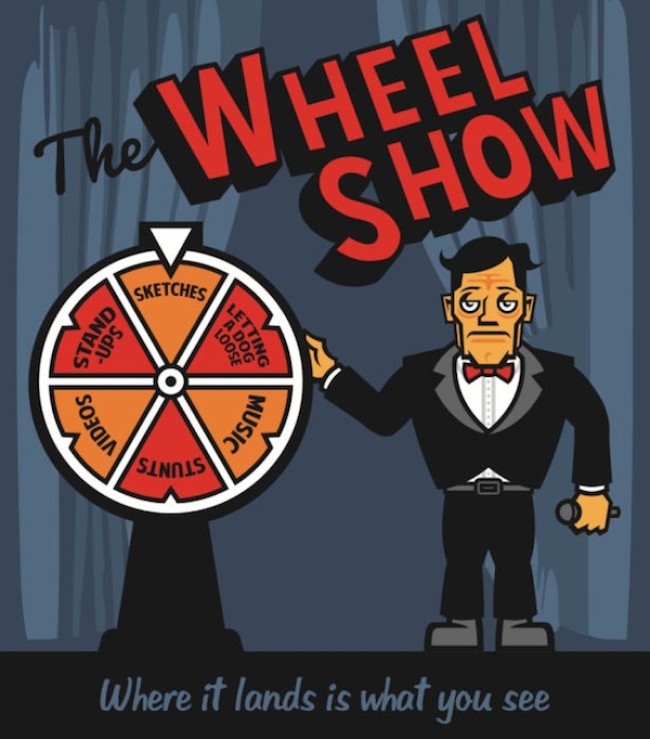 Can you win actual prizes at carnivals? Are you skilled at rescuing a toy from one of those claw machines? Then it's time to flaunt your mad talenets at THE WHEEL SHOW this Saturday, May 14th. It is your destiny! This comedy show features audience volunteers spinning the big wheel on-stage. That's it? NO, there's more. The spot the wheel lands on will determine what the next act will be. It could be a sketch, a game, a video, a special guest or something that should have never been chosen. This month's guests include:
SARA SCHAEFER
JARED LOGAN
THE LONELY WILD
hosted by Joe Kwaczala

The Price is Right & Wheel of Fortune have nothing on this WHEEL!
Mentions: Show 7pm. Buy Wheel Show tix HERE. Nerdmelt Showroom is located at 7522 Sunset Blvd., LA. The Wheel Show is features writers/cast Alex Hanpeter, Trevor Martin, Joe McAdam, Andrew Smreker, Chris Stephens and Jude Tedmori.