Video Licks: Watch JOEL KIM BOOSTER Crimp n' Curl The Laughs Out Of You on CONAN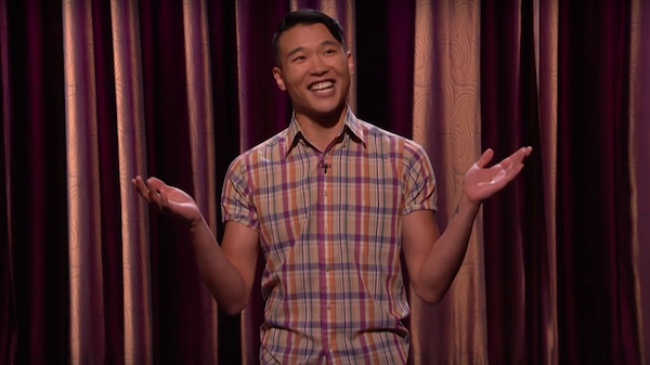 Joel Kim Booster (Billy on The Street, Problematic with Moshe Kasher, IAF, Decoded) performed stand-up on CONAN this week and it was true perfection. If you are new to his comedy let's give you a little background. Wait…I think Joel's website sums up his bio best. "Born in Seoul, South Korea, Joel was adopted at a young age and moved to the southwest suburbs of Chicago. Both homeschooled and evangelical, Joel has read the bible literally dozens of times, and has no idea where the state of Oregon is on a map. He recently made his late night stand-up debut on TBS's Conan. You can see it here." Sweet, that leads us into that kick-ass Conan appearance. Laugh heartily as the comedian and writer discusses his quirky upbringing, defying asian sterotypes, dating, and the Crimp n' Curl Pony. Enjoy!
Mentions: Watch CONAN weeknights 11/10C on TBS. Get the JKB 411 HERE & follow him on Twitter.