Video Licks: TRIFFANY & BRIFFNEY Get The Comedy Job Done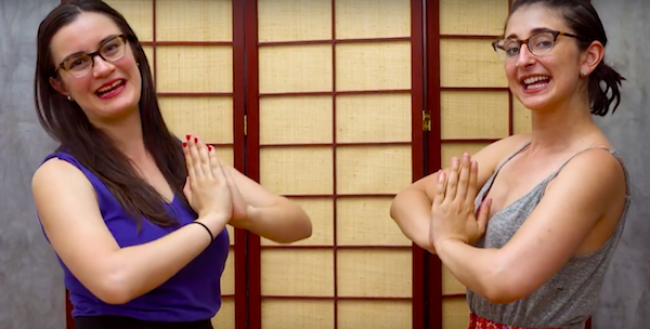 Happy TGIF run as far away from the office at lightening speed day! We've got just the fun and punchy series for you daily grinders. Meet Triffany & Briffney, they are two assistants just a few snowballs short of an avalanche or a few spoons short of a full set or even a few tacos short of a fiesta platter. In this series these working girls are barely keeping it together let alone helping their bosses get their s**t together. It's a good thing they can't be fired. Here are two episodes to give you that perfect alluring taste. Enjoy!
The Meeting: Trif & Brif must set up a lunch meeting between their bosses. Comedy ensues.
Lunch: Triffany's only task is set up the lunch meeting in the conference room. Uh oh.
Kady Ruth Ashcraft and Alise Morales are the writers and stars of this series with direction provided by Geoffrey Stevens.
Mentions: Watch the rest of this quirky series HERE. Duh.