Video Licks: Try To Enjoy Your Short Weekend with A Corporate Puppets WORK DAY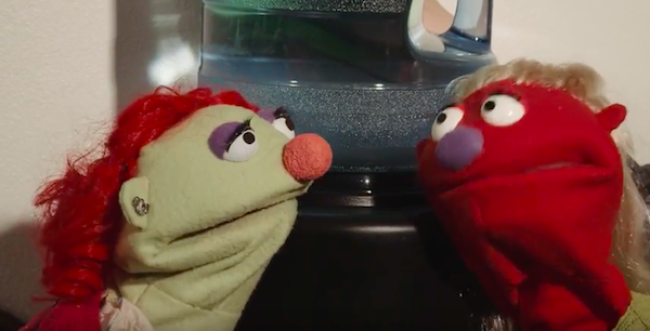 Still trying to get back into the work groove post Labor Day? Well, get your friggin' self together because DA MAN's always watching and the work never ends! Also, I better not see you wearing white in the fall! Let's face it, it's pretty much inevitable you'll be working through retirement with a head full of grey hair and only scant memories of your co-worker complaints to inspire you. Hey, at least we're in this corporate nightmare together! Watch as some adorable puppets make it all palatable in this WORK DAY video from Josh Androsky and Drennon Davis. Get back to work, plebian!
Vocals provided by Josh Androsky, Drennon Davis, Mike Nissen and Becca Rufer. Kudos to puppet creator Matt Wilkie and puppeteers Matt Wilkie, Kristen Studard, Drennon Davis, Josh Androsky, Mike Nissen, and Joe McAdam. This video was directed by Steven Feinartz.
Mentions: Watch more amazing Drennon Davis vids HERE. Read VICE articles from Josh Androsky HERE.