Tasty News: Support The Seed & Spark Campaign For The LADY BRAIN Film "Girl Code"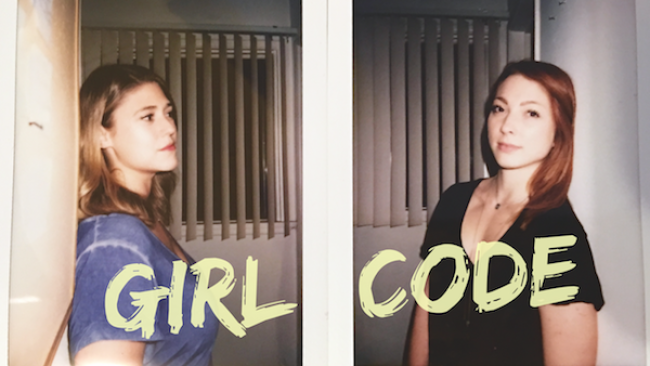 Hey kids, there's a new Lady Brain venture a brewing and it's called GIRL CODE. The film is currently being funded on Seed & Spark where it's 50% funded. W00t! Lady Brain's Casey Gates, who brought you the delightful millennial clown series Judy The Clown, will be directing the film at the end of 2016, but decided to raise some funds to up the production level. What project couldn't use some!? The first Lady Brain production with a serious budget, Girl Code promises to bring a story about "female friendships and how women communicate, for better or worse." Amen! The film takes a look at how women behave when the men in their lives aren't around, focusing on two ex-best friends who happen to run into each other at the gym. The film was co-written by Casey and Jessica Jacobs and features Jacobs, Kate Spare, and Danielle Woodson. Some of the rewards for the Seed & Spark campaign include products from HexComix, Diosa Box, and Game Night In A Can, plus other cool incentives provided by the wonderful Girl Code team. What are you waiting for? Support women in film and make this production the best it can be! Watch this campaign vid to get inspired!
Mentions: Support the Girl Code Seed & Spark campaign HERE!