Tasty News: Dark Comedy "Savage Stories" by ASHLEY BARNHILL is A Kickstarter You Should Know About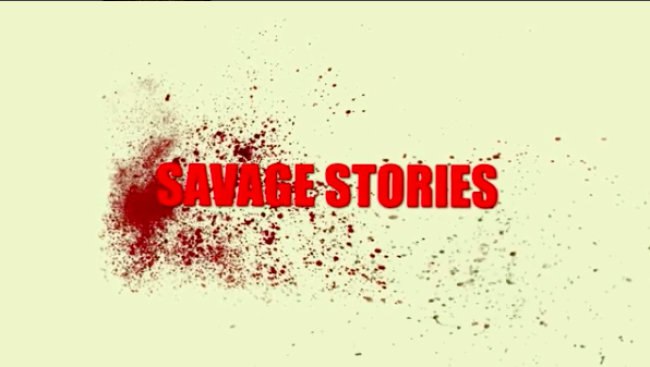 Since you're still hopped up on Halloween candy sugar, you have my undivided attention. Eyes here! Filmmaker and comedian ASHLEY BARNHILL has put together a Kickstarter for her sweet new project. With your help, Ashley would like to fund her anthological series, SAVAGE STORIES. It's inspired by Alfred Hitchcock Presents, Wild Tales, Black Mirror and War of the Roses. Sound amazing already! This, of course, means it's a dark comedy chock full the horror and thrills you desire. Through all the dead bodies, fire and revenge, you'll find a comedy that examines modern relationships. Awwww!!! While developing the project over the past two years Ashley has been busy touring the country performing stand up in 70+ cities with folks like Dave Chappelle, Marc Maron, & Amy Schumer. You may have also seen this talented performer on TV programs like Maron, Drunk History, @midnight and Jeff Ross' Roast Battle.
Ashley's filmmaking work includes a short made with Kirk Johnson which was selected for Project Greenlight. Ben Affleck said it was his mom's favorite submission video. When Batman speaks you listen! Like her short, Savage Stories will be shot in Austin. With the help of this Kickstart Ashley hopes to raise $5k which will go towards crew, locations, set design, food, lighting, sound, camera, gear, post-production and all that jazz. When that $5k goal is reached the plan is to take this film on the festival circuit and wherever that adventure should lead. As for the Kickstart perks, they include thank yous, digital downloads, tweet & retweets, a irl or online chat with the creator, associate producer credit, executive producer credit or a stand up performance just for you and your friends in whatever city you may live. Not shabby! Watch THIS VIDEO and let the money pour out of your pockets. Enjoy!
Mentions: Support the Savage Stories Kickstarter HERE. Only 15 days left! Connect with Ashley on social media via Twitter & Instagram. Headshot photo by Kevin Nguyen.