Video Licks: MARTIN SHORT Talks Touring with Steve Martin & More on KIMMEL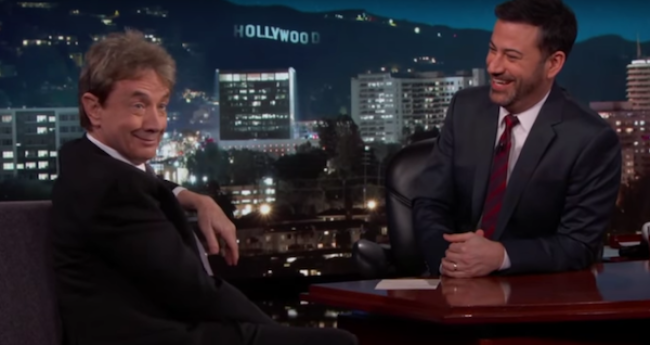 What's not to love about MARTIN SHORT?! "I must say" he's a comedy juggernaut. How could you forget him as Ed Grimley on SCTV and SNL, Jack Putter in Innerspace, the Press Secretary in Mars Attacks!, Franck Eggelhoffer in the Father of The Bride franchise, Jiminy Glick in Primetime Glick, and, of course, a certain voice in The Cat in the Hat Knows a Lot About That! (Unmentionable toddlers would have my head if I didn't mention that credit.) The list is endless and he'll be adding to his accomplishments in a tour with fellow legend Steve Martin. Short talks to KIMMEL about alternate names they had for the tour, as well the unmatched paleness of Jeff Babko and Steve Martin on stage.
Click HERE for Steven Martin & Martin Short, An Evening You'll Forget For The Rest of Your Life dates.
Mentions: Watch Jimmy Kimmel Live! weeknights 11:30/10:35c on ABC.