Video Licks: The SIDEWALK FRIENDS Are Here To Save The Lonely in NYC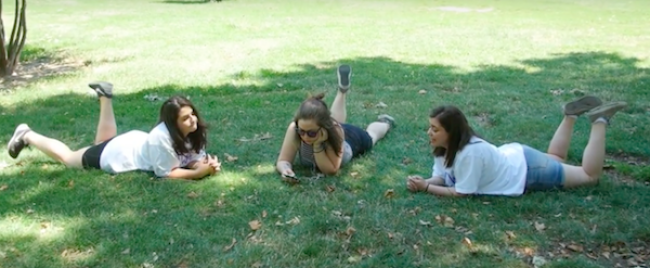 "One is the loneliest number that you'll ever do…" We feel you, Three Dog Night! Luckily, we have Sidewalk Friends roaming New York City to save the ever so lonesome day. Just when you thought you were on your own, this pair swoops in to for some much needed accompaniment. Enjoy This Nanners Comedy original!
Nanners Comedy is Ilana Michelle Rubin and Lana Schwartz. This sketch features Rubin, Schwartz, Rachel Taenzler, Dan Moore, and Mike Cabellon. It was written by Ilana M Rubin and direction was provided by Andy Zou.
Mentions: Watch more Nanners Comedy right over THERE.