Quick Dish LA: Neil Hamburger LIVE 3.26 with Aqua Teen Hunger Force, Magic, & Music!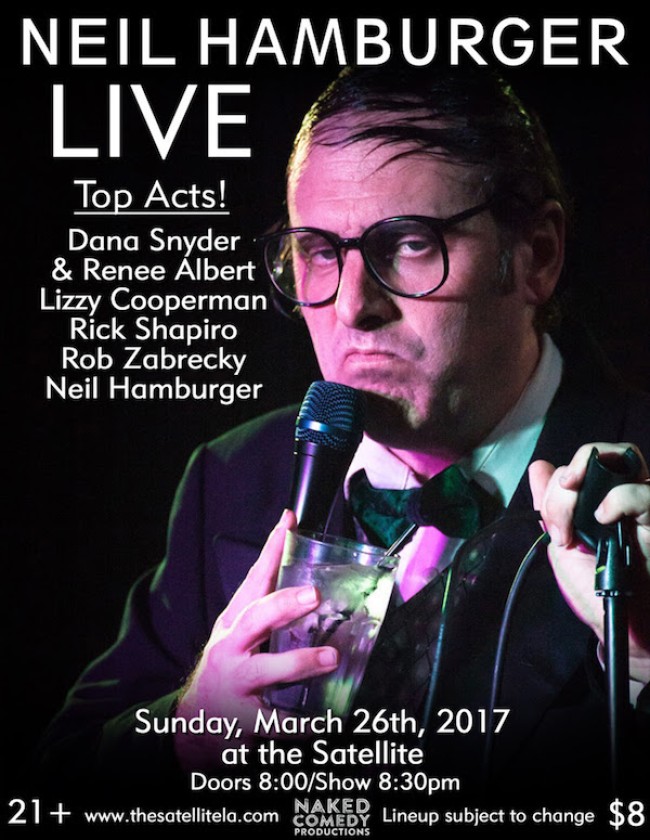 In the words of Aqua Teen Hunger Force's Master Shake "I was not put on this earth to listen to meat!" I will continue down such a path as I inform you that THE voice of Master Shake, Dana Snyder, will be performing at Neil Hamburger LIVE Sunday, March 26th at The Satellite in LA. The show continues it's 10th year of amazing variety and boisterous laughter with one impressive lineup:
Dana Snyder (Aqua Teen Hunger Force, Adult Swim) & Renee Albert
Lizzy Cooperman (Comedy Central)
Rick Shapiro (IFC)
Rob Zabrecky (Possum Dixon, Magic Castle)
Neil Hamburger (Entertainment, Tenacious D)
& more!
How can you possibly miss out on magic, music, and tons of laughter? YOU CAN'T. GO!
Mentions: Doors 8pm. Show 8:30pm. Buy tix HERE! 21+. $8 online, $10 at the door. The Satellite is located at 1717 Silverlake Blvd, Los Angeles.