Video Licks: NICK SWARDSON Talks with Conan O'Brien About His Dangerous Stunts on The Upcoming Comedy "Sandy Wexler"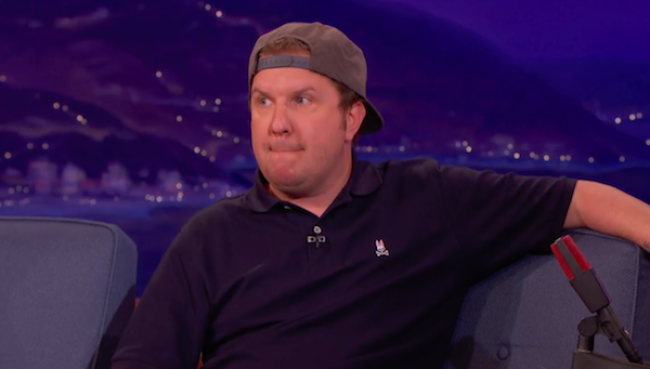 The wonderful actor/comedian NICK SWARDSON sat down with Conan O'Brien yesterday on CONAN to discuss his role in the upcoming Netflix comedy SANDY WEXLER (out April 14). Swardson plays a "low rent Evel Knievel" who is represented by talent manager Sandy Wexler (Adam Sandler), working in Los Angeles in the '90s. During the interview, Swardson revealed that he likes to make the stuntwork real by doing the dangerous acts himself. It turns out the actor got a little too cocky with one stunt involving fire, and also had a separate run in with a karaoke stage. Enjoy!
Mentions: Watch CONAN weeknights 11/10c on TBS.