Tasty News: "Talk Show the Game Show" Hosted By GUY BRANUM Premieres TONIGHT on truTV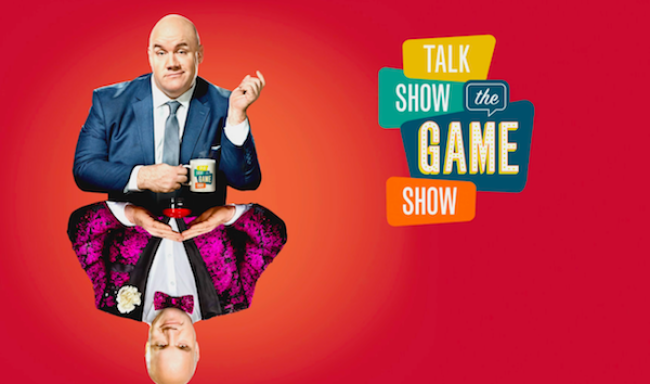 All of our favorite live comedy shows are being scooped up by the networks. Squee! To add to the list, truTV will be premiering TALK SHOW THE GAME SHOW, hosted by legal eagle and comedian GUY BRANUM, (The Mindy Project, Chelsea Lately) this very evening! The mashup comedy series is a half-hour of all play, no plug competition where celebrities battle for the title of "Best Guest of the Night." As the guests/contestants compete in talk show-inspired challenges they are roasted by a comedic panel of judges which includes Emmy Award-winning writer Karen Kilgariff and author and journalist Casey Schreiner. Points are awarded and deducted through the show to determine the one true guest. Just some of the celebrity contestants you can expect include John Salley, Tiffany Haddish, Dan Bucatinsky, Wanda Sykes, Scott Adsit, Maria Bamford, Ben Roy, James Adomian, Diablo Cody, Moby, Arden Myrin, Tim Bagley, Rashad Jennings, Beth Stelling, Margaret Cho, Paul Feig, Ed Weeks….yes, I'm already tired… and MORE! Heck, if you saw the rest of the roster you might just pass out. We wouldn't want that! Here's a bit of what you can expect in Season One:
WATCH!
Mentions: Talk Show the Game Show premieres TONIGHT at 10pm ET/PT on truTV. The series is produced by Push It Productions with Wanda Sykes, Page Hurwitz and Branum serving as executive producers.