Video Licks: Experience A New Style of Life with COMPETITIVE BRUNCHING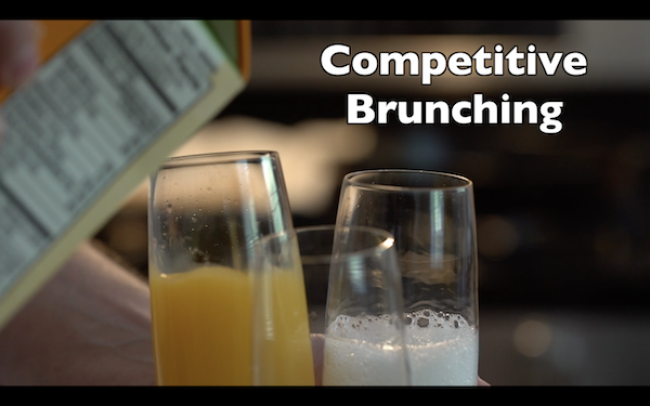 It's almost the weekend so that means we are that much closer to heavenly brunch. For many, brunch is a nice relaxing way to get casual with the concept of breakfast and lunch. For others, it's an all out fight for surpremacy. In this NEW video from Nightpantz it's all about Competitive Brunching!
This sketch was written by Jen McCartney. The cast includes Marissa Wynne, Geovonie Evans, Hunter Bolton, Danielle Motley, Teri Jo Rask, and Carol Matthews-Nicoli.
Mentions: Watch more from Nightpantz HERE!