Video Licks: Watch The Final Episode of Season Two of PARK BENCH OF TRUTH ft. Zhubin Parang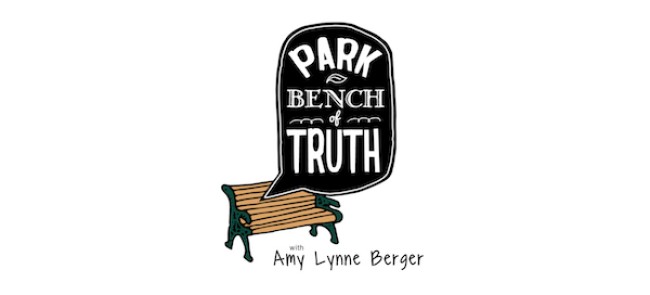 Park Bench of Truth is "a filmed improv exercise featuring improvisers but not about improv" created by Amy Lynne Berger (with Michael Delaney being the source the exercise is inspired from). That was a mouthful! TODAY get a taste of the more personal side of a very skilled improviser you've come to love. In the this final episode of the second season, Amy talks to Head Writer of The Daily Show with Trevor Noah, Zhubin Parang. The two get real about football, the windchill effect, winter bears, LASIK, broken limbs, and even more football (who can really get enough?). Bet you didn't know Zhubin's never broken an appendage! Learn even more now!
Mentions: Check out Amy perform improv weekly with her Reckless Team, Deathwish, sketch monthly with her Magnet Team, The Nitro Girls, or with her PIT Loft Boogiemanja team, St. Olaf. Click HERE to watch both seasons of Park Bench of Truth featuring entertainers like Andy Bustillos (Girls, The OA), Langan Kingsley (Funny or Die), Achilles Stamatelaky (Broad City), Abra Tabak (Assscat), Mike Kelton (Live with Mike Kelton on Facebook Live), Casey Jost (Impractical Jokers, TruTV'S Jokers Wild), Lauren Adams (Unbreakable Kimmy Schmidt) & MORE!