Tasty News: NEW Food & Comedy Podcast IN THE SERVICE By Kath & Jan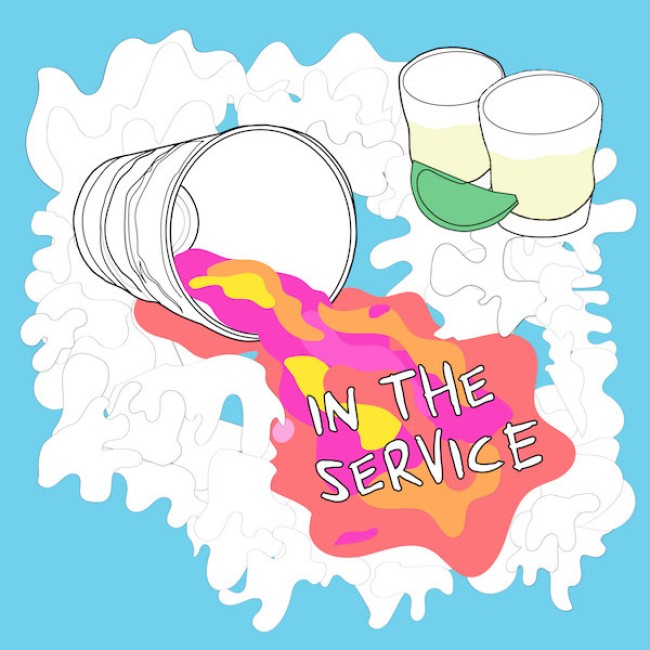 Somehow I made it to where I am today without waiting tables or tending bar. Please take that shocked expression off your face! Not surprisingly, I know very little about it, so I was intrigued when I heard about this new podcast called IN THE SERVICE. Two NYC women about town, with a combined 20 years of service experience, talk about the industry, bringing you "hilarious and horrifying" stories along the way. Interest peaked! What makes it even more fun is the ladies, who met working at a restaurant, have kept their identities SECRET because they'd like to keep those service jobs, for now. Kath, 13 years in the biz, has passed the bar and is looking for a job as a lawyer. Jan, 7 years in the industry, writes and performs comedy. Right from the get go we see the passion these women (with soothing NPR voices) have for their job. Kath informs us "a restaurant is an avenue to learn and meet the coolest people. It's a place to hone your skills and gets your hands dirty. It's where I've learned to become an empathetic person, a cook, an accountant, a hostess, and a student." Of course, like life, the podcast is loaded with the ups and the downs of the industry, from the Yelp reviews to the celebrity dish. On this podcast journey, you will also hear the stories of people currently in or have been in the industry, who are not Kath & Jan. So pop open the bubbly and have yourself a listen.
Episode 1 So You're A Real Waitress
Episode 2 Welcome to the Industry ft. Ursula
Episode 3 The Cool Kids Table at Family Meal ft. Audrey Stanfield
Episode 4 Waitress Was Mean
Episode 5 Women in the Industry ft. Charlie
Mentions: Check out upcoming episodes on iTunes.