Layers: Reasons to Be Thoroughly Impressed by The SNAP IMPRESSION Gameshow Podcast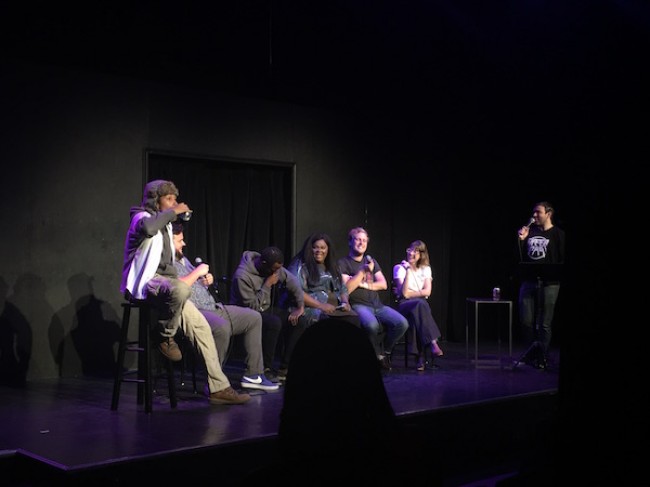 The Snap Impression, based out of NY with hosts Andy Beckerman and Ramsey Ess has a basic (but funny) premise: each episode they father a panel of their favorite comedians & improvisers who are asked to do an impression from a list of random names gathered from the audience, all judged by a special guest.
This May Day, the show was recorded LIVE at UCB Sunset, and included a panel composed of an impressive array of up and coming talent: Baron Vaughn (MST3k), Jon Gabrus (High & Mighty), Nicole Byer (Loosely Exactly Nicole, Party Over Here), John Early (Characters), Megan Neuringer (Portlandia), and Tawny Newsome (Bajillion Dollar Propertie$) sitting as special judge for the evening.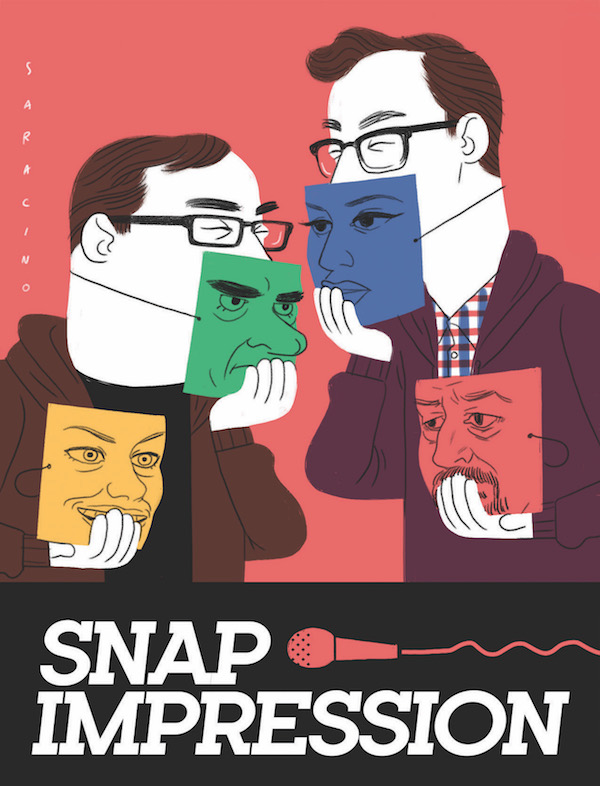 The audience wasted no time offering up a diverse selection of celebrities ranging from "Kyle Jenner", "Kim Jong Un", "Artie Lange", and a host of others that kept the panel on their feet with enough quips to spare. Do not miss out on the next show should you be lucky enough to see it. GO!
Mentions: You can find Snap Impression on iTunes, Stitcher, & snapimpression.com. Image by Cody Ziglar.