Video Licks: Watch The Thrilling Two-Part Season Finale of TRIPLETS OF KINGS COUNTY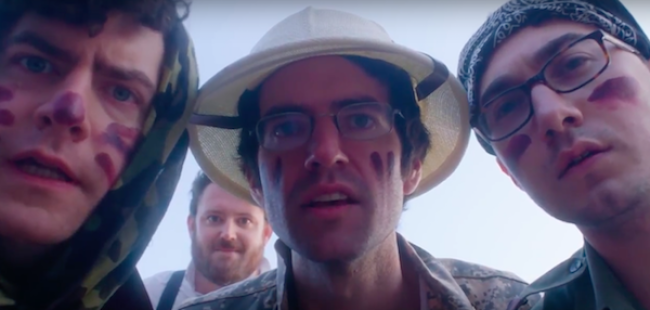 Don't let some "early on-set brain rot" keep you from the truth, kids. We have for you a doubly exciting two-part season finale to the Triplets of Kings County series. When we last left the idiot orphans, they were still trying to unravel the mystery of their dead parents. Could that mysterious neighbor (Dan Chamberlain) that's been looming about hold the key to their unanswered questions? In Part 1 of the SEASON TWO finale, the boys follow clues from the mysterious stranger who conveniently leads them to their old pal, the mayor of Kings County (Langan Kingsley). Could their dead parents be alive?!
Woah, that was one heck of an episode. SPOILERS! I think we just learned their parents might not be dead just yet. It looks likes the boys will know all once they head to Argentina. Will peace and love prevail? Will John Mayer be their only hope? Will Edward the Ghost finally be good for something? It's all about to get very real. Watch Part 2 of the SEASON TWO finale!
The Triplets Of Kings County was written/produced by Colin O'Brien, Terence O'Brien, and Michael Wolf.
Mentions: For more satisfying laughs watch both season of ToKC HERE!