Video Licks: Manheim Tuttlingen Brings You The "All German" Remake of The NEVER ENDING STORY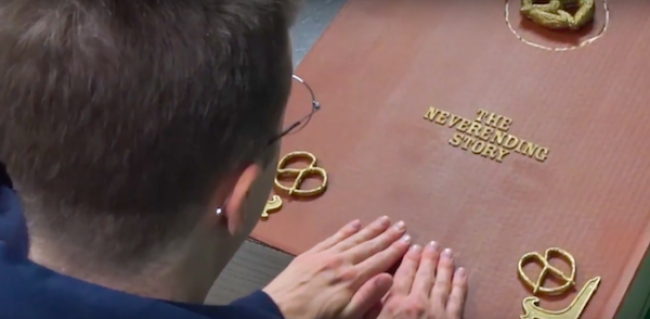 I hope you enjoy your pretzels with mustard because things are about to get Deutsche in the Haus. In this "authentically" German remake of the 1984 classic, The Neverending Story Theme Song, you too can ride on fluffy, flying creature. A man who was once a boy, Manheim Tuttlingen (Tim Girrbach), takes you on a ride into a land where the Nothing is certainly Sax-ey. Did Ingmar Bergman have a hand in this re-creation? Oh that's right, he's Swedish. How silly of me!
This video was directed by Wendy Seyb. Tim Girrbach provided the storyboard. The parody stars Katie Sexton, Kelly Filios, Jen Eden, Miguel Bolivar, Alfie Girrbach, and Tim Girrbach.
Mentions: Watch more fantastically funny content from Tim Girrbach HERE!