Video Licks: Above Average's YOUR BIGGEST FAN ft. "Papa Bear" T.J. MILLER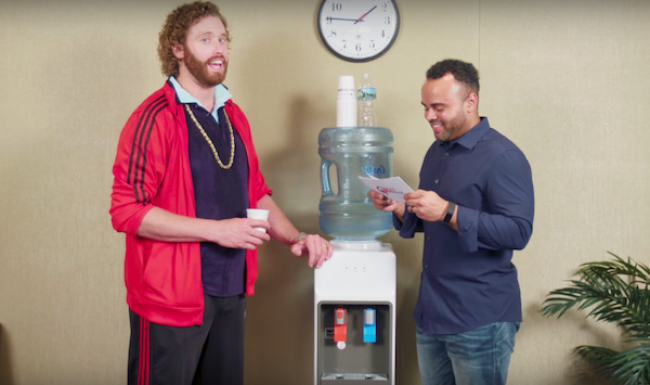 Just in time for Father's Day this weekend, we have a very paternal episode of YOUR BIGGEST FAN with Silicon Valley's T.J. MILLER and his biggest admirer Rob King. In-between water gags, King asks T.J. about his upcoming HBO special "Meticulously Ridiculous" and the two share a very special bonding moment. I think T.J. was thoroughly impressed at King's knack for being supremely creepy. Enjoy this Above Average treat!
Mentions: "T.J. Miller: Meticulously Ridiculous" debuts TOMORROW, June 17th at 10:00pm ET on HBO. Watch more of the Your Biggest Fan series at Above Average.