Video Licks: WILL FERRELL Surprises CONAN with A Painted Face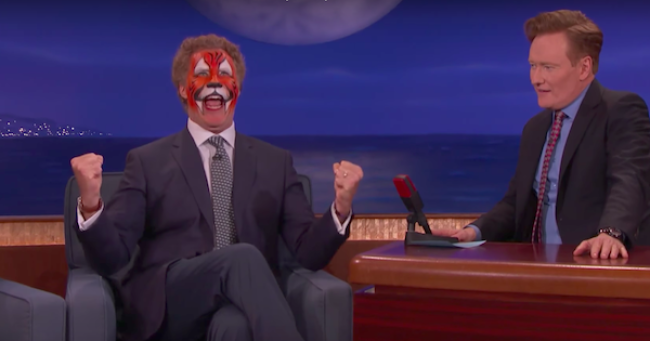 To some "time is but a stubborn illusion" but, per comedian/actor WILL FERRELL, you can never be late to the CONAN show or there are consequences. Ferrell greeted host Conan O'Brien with a face full of tiger makeup, as he'd just arrived from a children's birthday party. Watch as Ferrell explains how he ended up on the show with the face paint surprise. Enjoy!
Mentions: Watch CONAN weeknights 11/10c on TBS. The House starring Will Ferrell is in theaters June 30th.