Tasty News: The Series Premiere of "HOOD ADJACENT with James Davis" TOMORROW on Comedy Central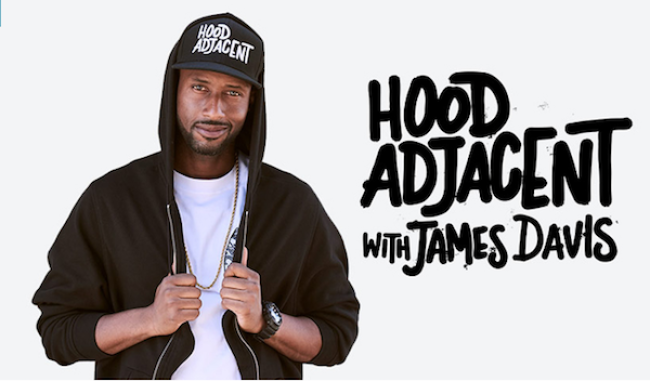 If the only thing you associate "the hood" with is the steam rising out of your auto, then you need to watch Comedy Central tomorrow 9pm ET/PT. Raised close to South Central Los Angeles, "one block away from where sh*t goes down," comedian JAMES DAVIS hopes to bring communities together by sharing his perspective on the world he grew up in and that world just adjacent. Davis is known for his work as a writer on The Late Late Show with James Corden, as a regular roundtable guest on Chelsea Lately, and his super funny Comedy Central Snapchat Channel series Swagasaurus. The Hood Adjacent with James Davis program inspires meaningful conversations with a contemporary look at urban topics complemented by Davis' insightful humor. TOMORROW on the Comedy Central season premiere, Davis gives us a taste of Chef "Spank's" Trap Kitchen, drops an updated National Anthem, and takes a trip to the hood with his friends to earn the coveted "Hood Pass." Here's a teaser of what you can expect:
Mentions: Watch Hood Adjacent Wednesday 9/8c on Comedy Central, starting tomorrow.