Video Licks: DREW LYNCH Makes His Late Night Stand-Up Debut on CONAN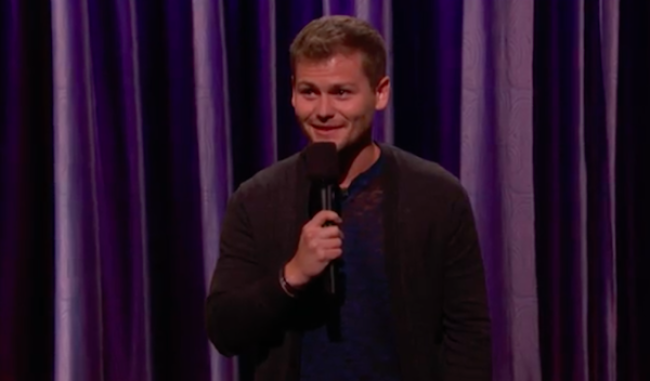 I was blown over by DREW LYNCH's comedic talent when I first saw him perform at Ice House Comedy Club in Pasadena. Lynch has not only overcome a traumatic throat injury, but has used what would seem like a daunting disability to destigmatize such notions while winning over comedy audiences around the nation. Lynch made his late night stand-up debut on CONAN yesterday and it was a sight to behold. Watch as Drew jokes about a little trick he plays on folks that point out his stutter and the perils of being a short man in the dating world. Wait, I'm 5'4″ too!!! Enjoy!
Mentions: Watch CONAN weeknights 11/10c on TBS. Catch Drew August 20th at the 8-Year Cool Beans Comedy Anniversary Show at The Ice House.