Quick Dish LA: The CATHARSIS Dramatic Improv 1 Year Anniversary Show 9.13 at UCB Sunset
Let's set those repressed emotions aside for a celebratory CATHARSIS spectacular. Wednesday, September 13th at UCB Sunset, dramatic improv, featuring the best comedic improvisers around, gets a little self-congratulatory (as one does) with a one year anniversary event. The past year has included showcases of "purposefully assembled casts" bringing out tears, anger, joy, grief and laughs through "grounded, real, and intimate scenes." Can this 1 year anniversary be even better than that? YES, YES IT CAN! Check out this lineup:
WHITE WOMEN
(Ify Nwadiwe, Carl Tart, Lamar Woods, Ronnie Adrian, Zeke Nicholson, Ishmel Sahid, Majeed Nami)
The Cast of THIS SHOW IS NOT FUNNY
(Mary Holland, Luka Jones, Casey Feigh)
KEVIN SPACEY
(Edgar Momplaisir, Kale Hills, Jen Krueger, Veronica Gruba)
BROTH BAG
(Charlie Mihelich, Dennis Curlett, Julia Hays, Michael Gardner)
Hosted by Charlie Mihelich
So there you have it. DRAMA, improv, comedy, and a new YOU!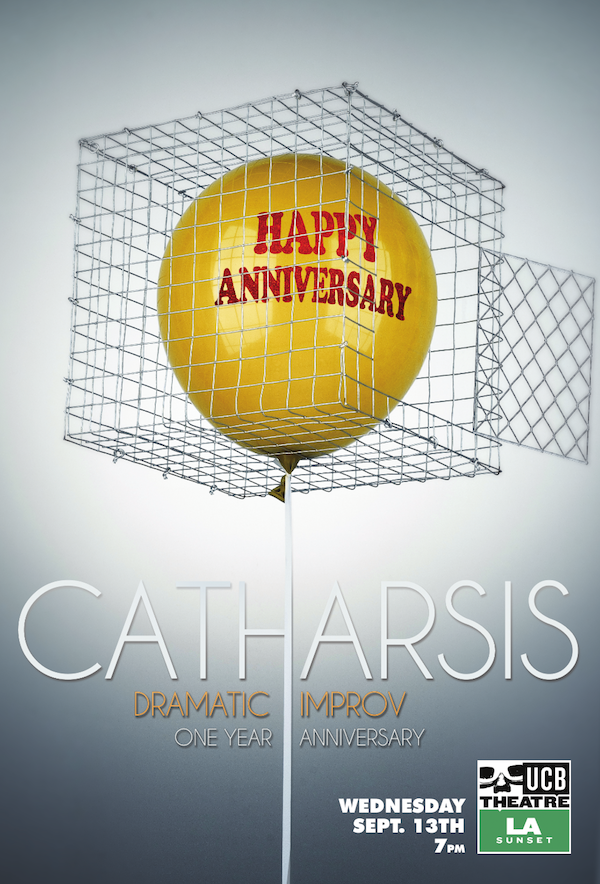 Mentions: Show 7p. Buy tix HERE! $5! UCB Sunset is located at 5419 Sunset Blvd. 90027.