Quick Dish NY: AzN PoP! Debuts Extended Show 11.20 at Joe's Pub at The Public Theater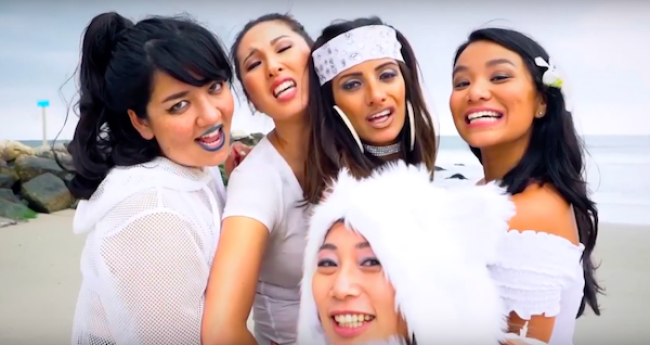 The all Asian, female sketch comedy group AzN PoP! will make their hour long debut at Joe's Pub at The Public Theater on Monday, November 20th. The group recently wrapped up an EIGHT month run of their twenty-five minutes show "AzN PoP!: Live in Concert!" at The Upright Citizens Brigade in New York City and Los Angeles. Their upcoming show at Joe's Pub will be an extended version of this concert and will take the audience on a wild musical journey. "AzN PoP!: Live in Concert!" uses elements from KPop, JPop, and 90s American girl bands to deliver it's satirical and kawaii message. The AzN PoP! group is composed of members Baby Rice (Iliana Inocencio), Quirky Rice (Angel Yau), Edgy Rice (Anna Suzuki), Competitive Rice (Ann Marie Yoo), and Brown Rice (Maya Deshmukh), who sing, dance, and rap about "boys, friendship, and systemic racism/oppression." Take a look at one of their funny music videos below and don't miss the show!
Mentions: Show 9:30pm. Buy tickets HERE. ONE NIGHT ONLY! Joe's Pub is located at 425 Lafayette St, New York, NY 10003. This show is directed by Leslie Meisel, with choreography by Dave Mizzoni. The hour long version includes some musical arrangements by Henry Koperski. Follow AzN PoP! on Facebook!