Tasty News: MAGGIE FARIS' New Album "A Dingus Among Us" OUT TODAY on Audible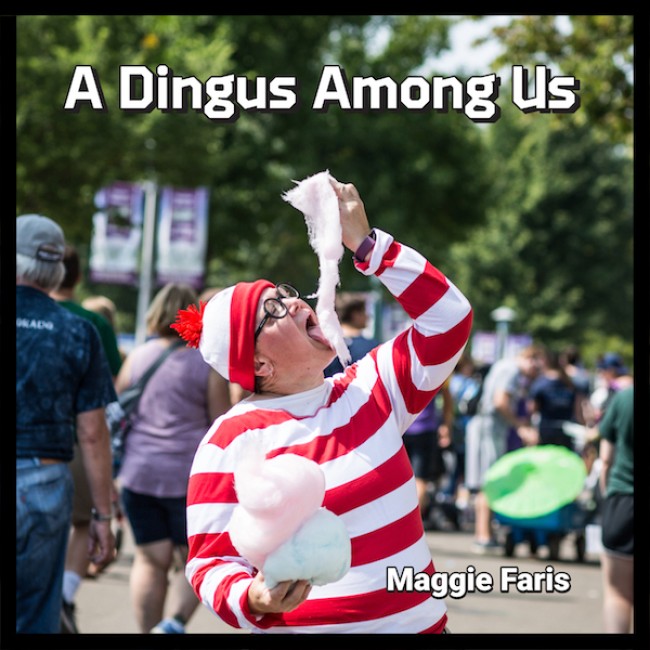 We recently previewed a track off of MAGGIE FARIS' second album A Dingus Among Us. Well, kids, today is the day to get your hot little hands on the whole Audible Comedy album. Dingus Among Us is an amalgam of Maggie's new and old favorites, tinged with her brand of stand out silliness that turns heads. The hilarious comedian's other accomplishments include performing for the Boston Womens Comedy Festival, Gilda's Laughfest, Out Loud Comedy festival in San Francisco, Laugh Your Asheville Off, and best of the fest in the 10,000 Laughs Festival and the first Madison Comedy Festival. She's beat out Tig Notaro to win both the Funniest Clip of the Year and the Silver Nail award at the Aspen Comedy Festival and she's opened for comedy champs like Jay Pharoah, Fortune Feimster, Michael Che, Maria Bamford, Daniel Tosh, Kathleen Madigan, Louis Black, and Damon Wayans. Enjoy some pre New Year's laughs with your new bff!
Mentions: Pick up the album today!