Tasty News: Relax with The New UCB Comedy Podcast Series HEADPLACE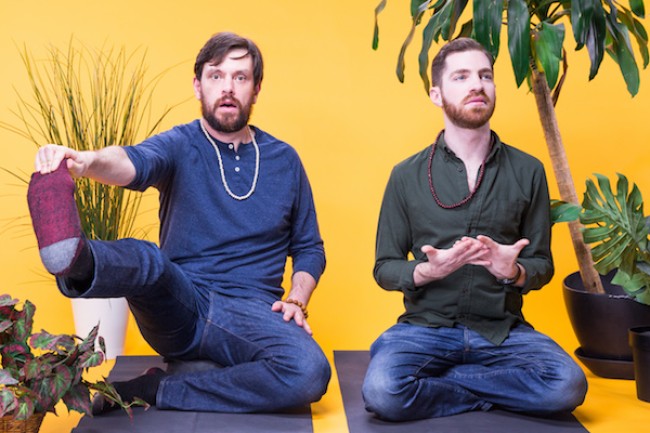 Life weighing heavy on your soul? Are you in need of some serious de-stress time but don't want to shell out for pricey meditation classes? Or be exposed to flu-ridden namaste-shilling yoga types, for that matter?! I have just the solution to achieving the nirvana you seek. The UCB Comedy Podcast Network has released a brand new podcast called HEADPLACE that will have you in the serenity zone in no time. Every week you will be taken on a journey of "relaxation, therapy, and, of course, hilarity" with veteran UCB Theater performers Matt Cutler and Eric Gersen. Matt and Eric will cast aside the hustle & bustle and infuse sheer improvised bliss into those hungry earholes. Forget those wellness apps because Headplace promises you 2-4 meditations per week where you can be at one with universe with the help of guest meditation guides like Lauren Adams (Unbreakable Kimmy Schmidt), Josh Sharp and Aaron Jackson (The Opposition), and Christine Nangle (The President Show). It's now time to take a dip in the warm, whale friendly waters of HEADPLACE!
Ocean Meditation with Aaron Jackson
Solitude Meditation with Lauren Adams and Aaron Jackson
Mentions: Get your weekly fix of HEADPLACE at Soundcloud & iTunes.