Video Licks: Valentine's Day Means PINK-EYE PAMMY Gabbing About That "Stupid Cupid"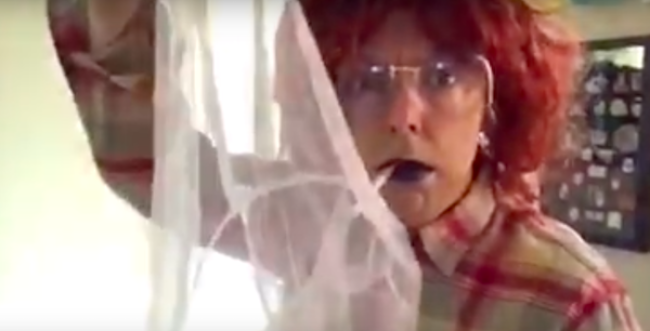 I am sooooo ready for the Wynonna Judd hair, the purple lips, and the unmatched storytelling of our favorite school bus driver, Pink-Eye Pammy. This week she's all ready for Valentine's Day, giving us the skinny on the long line of suitors who have crossed her path. You will also hear her thoughts on that youthful symbol of V-Day, those seafood aphrodisiacs, and, don't forget, the scant lingerie. Happy romancing with Stupid Cupid!
Mentions: Watch more of Matt S. McCormick's Pammy videos HERE. Be sure to see Matt hosting another fantabulous Go Ricki! Show Wednesday, February 28 at The PIT Underground.